Canada's Ten Top-Selling Cars in 1Q 2022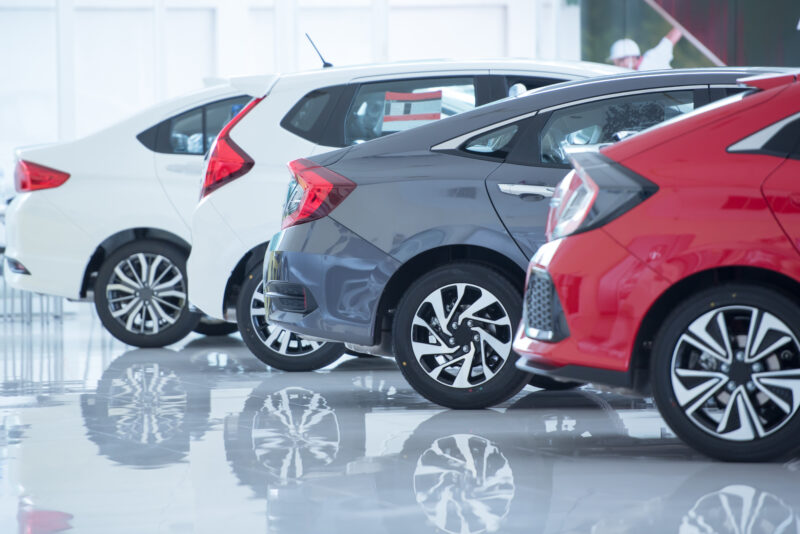 For almost any market, lists of the ten top-selling cars are largely invalid when comparing locked-down 2020 and cautiously emerging 2021.  Just as an example: pandemic-pinched vehicle sales scrambled to reach 47,000 in April 2020, down almost 140,000 units from the same month the previous year.
However, the upside is that almost a year of sheltering in place helped build up savings for Canadian families, while pressures rose from repressed demands. As the financial floodgates opened in early 2021, discretionary spending soared in many sectors.
A major beneficiary was the automobile industry, which posted record figures of just under 385,000 units for the first quarter of 2021, outstripping its earlier peak in 2015. From luxury limos to pickup trucks, vehicle sales soared, with compact SUVs the top sellers.
However, demand is only part of the wheels-on-the-road equation. On the supply side, inventories are still lean across much of the Canadian market, regardless of category.
It's hard to imagine, but dealership courtyards in 2022 may well follow in the footsteps of toilet paper shelves during 2020, due partly to microchip manufacturing gaps and other related factors, like a looming rubber shortage.
Nevertheless, sales of Canada's ten favourite cars accounted for more than a third of the entire new vehicle market in 1Q 2021. This group of four crossovers, four pickups, and two cars posted sales of over 140,000 units in just three months. Produced by seven different manufacturers, with just three made in Canada, this list features only a single newcomer, compared to last year's ranking.
10. Hyundai Kona
Solidly entrenched as the Nº 1 subcompact crossover in Canada, Hyundai's Kona posted a 55% hike in sales, with 6,860 units propelling it on to this best-seller list from 13th place last year. Having lagged during the early months of 2020, its sales boomed during the summer months, more than doubling, despite pandemic challenges.
9. Toyota Corolla
Competing neck and neck with the Honda Civic, the Corolla almost made the Nº 1 spot during the first quarter of 2021, with sales peaking in March. Despite a 9% drop, its sales of 7,116 units are only 42 cars lower than Honda's 23-times bestseller.
8. Honda Civic
With sales down 21%, dropping almost three times faster than the passenger car market overall, Honda battled to climb out of a first-quarter hole. With its innovative-generation Civic generating plenty of hype, there's a fair chance that it will repeat its 1998 feat as Canada's top-selling car.
7. Nissan Rogue
Rising three places in the ranking between 1Q 2020 and 2021, Nissan's Rogue underscores the importance of competitive generational changes. With sales of only 25,998 last year (compared to its 2017 peak of 43,418), this exciting new Rogue sold an impressive 9,218 units during the three months after its late-2020 launch: an impressive increase of 67%.
6. Honda CR-V 
In 2020, this model was Honda's top seller in Canada, and is now outselling the Nº 1 Honda by more than one and a half times, at 11,533 units. Although dominating Honda showrooms, its 26% 1Q growth seems to be slowing, losing ground to more popular SUVs.
5. Chevrolet Silverado  
As Canada's auto market emerges from its pandemic paralysis, pickup trucks are playing more important roles, with manufacturers finding it hard to keep pace with accelerating demands. While Ford and Ram have struggled to cope with supply-side glitches, General Motors saw Silverado sales reach 14,478 units, up by 30%, compared to a 6% uptick in the full-sized truck sector as a whole.
4. Toyota RAV4
Another Canadian build, a 45% year-over-year surge in sales swept the RAV4 into 2021's top four, up one rung from last year's ranking with 15,665 units sold. Fuelled by the oddly limited availability of green vehicles in Canada's most popular segment, its additional sales of almost 5,000 vehicles were driven by its hybrid and plug-in hybrid models.
3. GMC Sierra
With an impressive 41% surge in sales, the Sierra (16,670 units) and its sibling Silverado (14,478) together actually outsold Ford's Nº 1 truck (30,328) by almost 1000 units in 1Q 2021 stakes. This reflects GM's expanding share of Canada's full-size truck sector: at 37%, this is six percentage points higher last year's figure.
2. Ram Pickup
Together with the rest of its heavy-duty family, the Ram 1500 is parked firmly in second place, which is a comfortable position at a time when pickup truck demands are booming. Currently accounting for 22% of all auto sales in Canada, Stellantis holds a comfortable quarter of this slice of the pie with 21,367 Rams sold. Although unlikely to reach the top spot, an 11% increase in 1Q 2021 sales indicates that it's unlikely to slip lower, at least for 2022.
1. Ford F-Series:
Unchallenged as Canada's top seller since 2009, even restricted availability couldn't put the brakes on the popularity of the F-Series, with 30,328 units sold. Although Ford's share of the full-size truck sector shrank to 36% last year – possibly because of a new F-150 revving up over the horizon – this manufacturer still dominates the Canadian auto market: out of every thirteen vehicles sold in Canada, is a full-size Ford pickup.
Beyond the Ten Top-Selling Cars
This year's also-rans included two Jeeps (Grand Cherokee and Wrangler), two Hyundais (Tucson and Elantra), and the Mazda CX-5. Other hot contenders include hybrid and electric vehicles, with federal and provincial incentives burnishing their appeal.
However, the love affair between Canadians and their trucks continues to flourish. Regardless of lockdowns, limited supplies, and gas pump price hikes (tipped to reach an eye-watering $1.50 a litre), 40% of them still choose to drive pickup trucks. Despite average wages of under $70,000 a year, these muscle-wheel decisions are often funded by 96-month auto loans that slide smoothly into even the tightest monthly budgets.
2022 and After
The figures for the first three months of 2021 show that one out of every four vehicles sold in Canada was a pickup truck. That means trucks still score high among the ten top-selling cars.  And as the global economy powers out of the pandemic, this figure may well rise steadily during the years ahead.
Looking For Quick & Easy Financing?
We know how to find the best vehicle for your situation, and have you leave the lot with a smile on your face.
Apply now!