Car Leases and Auto Financing: Everything You Need to Know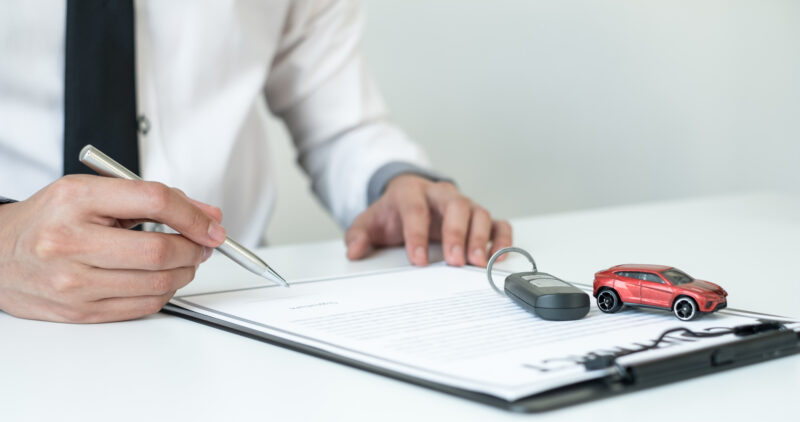 Although car leases and auto financing might sound similar, they're actually quite different.  Auto financing means you buy a car and pay back a loan each month, while vehicle leasing means you rent a car on a contract and pay monthly fees.  One means you end up owning the car (auto financing) while the other means you're just renting your wheels and return the vehicle at the end of the contract.
People lease cars because it allows them to upgrade every few years. Though they won't have a vehicle in their name, they won't be stuck in a five to seven year contract on a liability.
It would be best if you always kept in mind that leasing is very different from buying. Lots of people think because they are paying half of what the car is worth, they are, in essence buying half of the vehicle. Nothing can be further from the truth. The money paid covers the loss of value of the car for the period stated in your lease contract. A lease contract is usually set for two to three years.
When the lease ends, you can buy out the car, essentially becoming the car owner. This means paying the car's residual value.
Reasons for Car Leases and Auto Financing
It's not everyone that can lease a car. As it is sometimes better to rent a house than buy one, so it is with vehicles.
Buying a car is an investment, similar to buying a house, and it has to make sense in every way. Deciding to do this rests on your lifestyle and financial circumstance. Leasing will be right if you:
Will like to drive new vehicles every two or three years.
Want a lower month to month payment.
Want up-to-date safety features and a car with a warranty.
Don't give much care to building ownership equity.
It's likewise significant to have a stable and predictable lifestyle where you can predict your yearly kilometers and can maintain a car appropriately.
If this sounds close to your lifestyle, then leasing is a good option for you.
Is a car lease worth it?
A car lease can be useful in the short run, depending on your needs out of a vehicle. Over time, leasing a car can be more costly than buying, but leasers are more bothered about short term gains. While leasing, you get lower monthly payments than financing.
Once your lease contract rolls over, you can get to buy a new car immediately. Costs would be higher if you did this whenever you finance a vehicle. This is why you can lease if you are predicting a high turnover with your cars.
Upsides of leasing a vehicle
Lower monthly payments.
Lower upfront costs.
You drive new vehicles often.
Better features and technology often.
One of the best advantages of car leasing is upgrading to the latest car models every few years and not have your payments impacted.
Lower tax payment is another reason people love leases. The taxes you pay are only on monthly payments where taxes on financing will amount to tens of thousands of dollars.
Downsides of leasing a vehicle
The only downside that comes with car leasing is not having a car in your name.
Your contract also can be restrictive and costly, which can bring penalties with it when broken. One of the conditional parts of the contract is the maintenance part. To maintain the car, you are only allowed a particular amount of kilometers yearly, and when exceeded, you pay for "overage."
If you want your contract canceled early, you get to pay the rest of your lease agreement once.
Steps for getting car leases
At Hayden Auto, we have made the art of car leasing simpler than it has ever and will ever be. We have made the process so simple to enable you to get the best car for your lifestyle alongside the best deal too. Do the following to get the best car lease:
Decide on a vehicle that best suits your lifestyle before heading out to the dealership.
Choose the brands you love.
Pick brands and models you want to look at.
Being at ease with your leases is one of our main objectives here at Hayden Auto. To help you at home, we begin test driving your chosen vehicle to help compare and contrast models you love. Once done, you get to go home and consider your decision, come back and finalize your deal. When your lease is done, come for a new vehicle. Fill the form below to do this.
Looking For Quick & Easy Financing?
We know how to find the best vehicle for your situation, and have you leave the lot with a smile on your face.
Apply now!