How does Auto Financing Work?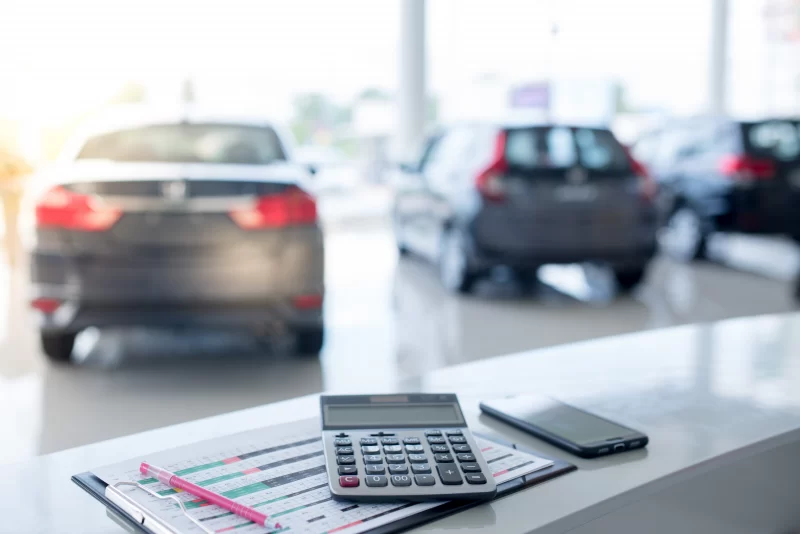 All About Auto Financing
Buying a new-to-you ride is an exciting experience – but it can be stressful as well. For most people, this is their second-largest lifetime investment (after a home). Logically, it's important to make smart decisions that offer long-term benefits, rather than just immediate gratification.
Saving up enough to pay cash for a car is almost impossible for many families. However, auto financing (usually through a dealership, bank, credit union, or online lender) is an easy way to fund this major purchase in Canada. Fortunately, qualifying for car loans has rarely been easier.
Here are some of the advantages:
You decide on how much you want to pay each month, so your cash flow remains comfortable.
You can get a loan approved, even without a down payment or with a poor credit score.
Your credit score improves through prompt repayments, while your untouched savings continue to earn interest.
There's no need for any collateral, other than the vehicle itself – which you own after paying off your loan.
Before Applying for an Auto Loan
Before applying for vehicle financing, savvy buyers take a step back from their dreams. Then they look critically at their personal budgets. That's because car ownership involves far more than simply paying back an auto loan over anything from one to eight years (the longest term permitted under Canadian law).
It's important to remember that your car purchase price will probably be increased by additional costs. They may include financing charges, sales tax, and insurance, as well as registration, title and dealership fees. However,  these can usually be rolled into the total amount of your car loan. Monthly expenditures include fuel, maintenance, and parking, as well as occasional repair costs (which tend to be higher for older vehicles).
The next step is to check out your credit scores, as this affects the amount of interest charged on your car loans. As a rule of thumb, 630 is the threshold credit score number for easy auto financing approval. However, buyers with lower credit scores can still obtain car loans from reputable lenders, although at higher interest rates.
Hot tip: Now is the perfect time to boost your credit score by paying your bills promptly, lowering your credit card balances, consolidating older debts, and making sure your credit report information is accurate.
Three-Step Vehicle Financing 
Now for the fun part! Once you know exactly how much you can spend each month on your wheels (plus wiggle room for unforeseen emergencies, of course), it's time to start searching for your best-value ride for the next few years, and at the lowest possible price. Don't forget that high interest rates over long loan terms of up to 96 months can almost double today's ticket price, so get out your calculator and work out your best deal.
With proper preparation, getting an auto loan is a fast and easy process that can be broken down into three main steps:
Finding the best auto lender for you – usually a dealership, sometimes an online lender, credit union or bank, especially if you're a long-time account-holder.
Applying for pre-approved vehicle financing, which is the fastest way to close a deal, setting clear price parameters for your purchase;
Signing all the paperwork, returning it and taking delivery of your new-to-you ride.
Takeaway
Although it might seem complicated at first sight, the auto financing process is quite simple, when broken down into individual steps. For added reassurance, reputable dealerships offer many online tools for calculating trade-in values and loan costs, based on down payments, terms and interest rates, with qualified consultants always happy to offer expert advice.
Looking For Quick & Easy Financing?
We know how to find the best vehicle for your situation, and have you leave the lot with a smile on your face.
Apply now!