Hybrid And Electric Car Financing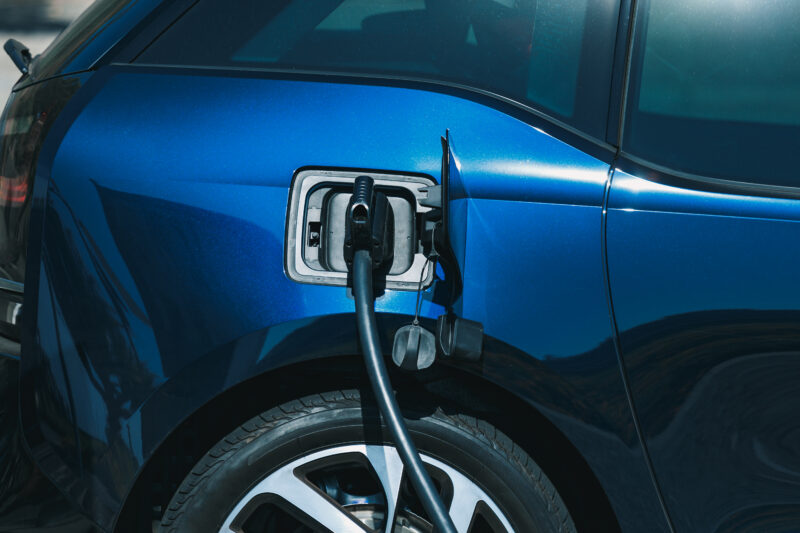 Before looking at the money side of electric car financing, let's check out the main differences between hybrids and electric vehicles. As their names suggest:
hybrids are a stepping-stone between cars running on traditional fossil fuels and their zero-emission counterparts. Fitted with a regular engine, they also have an electric motor and batteries that work together to boost efficiency. While providing limited electric-only mileage, the electric motor also helps the engine function. In turn, the battery is constantly recharged by either gas-fuelled engines or regenerative braking.
all-electric cars have electric engines and batteries. As a result, their range is limited to around 300 miles: perfect for even long daily commutes. However, this shortcoming is being addressed through coast-to-coast infrastructure initiatives. Among others, they include the TransCanada Highway (electrified in 2012) and the Petro-Canada network.
Finding the Best Electric Auto Loan
These differences mean that car buyers applying for auto loans must weigh the benefits of higher purchase prices against long-term fuel savings. However, interest rates and loan terms are very similar for all three types of vehicles: gas-fuelled, hybrid, and all-electric.
For a top-of-the-line Tesla, auto financing rates begin at 2.5% APR for 36 to 72 months. Other possibilities include online lenders, dealerships, credit unions, or even banks where loan applicants have accounts, which might potentially offer more flexible terms or lower rates. Some may even offer electric car financing for up to eight years, although the risk of sliding into negative equity might offset this apparent advantage for many consumers.
Electric Car Financing Is Competitive
In general, potential buyers considering a hybrid or all-electric car have a $50,000 cap on their purchase price. Once again,  this is very similar to a barebones vehicle at around $40,000, with options boosting comfort and convenience easily adding another $10,000 to $15,000.
Another factor ratcheting up transaction prices (and auto loans) is the fact that many Canadian consumers are looking covetously at larger electric SUVs or even trucks. Tesla's Cybertruck and the Ford F-150 Lightning are fairly well known already, but there's a slew of other models in the alternative fuels pipeline, from the Chevrolet Silverado EV to the Rivian R1T.
With purchase prices hovering at around an eye-watering $125,000, these EV's are a major investment. Before signing anything, contracts should be checked thoroughly, with a little comparative shopping ensuring that their proud buyers are getting the best possible conditions.
With the internal combustion engine market shrinking by 22% over the past few years, Canada's 100% EV sales target is looking realistic for 2035. Hybrids, plug-in, and battery-charge vehicles averaged 9% of auto sales in Ontario, more than double the figure for last year.
Surveys by Statistics Canada indicate that many buyers are taking a half step towards a zero-emissions future by picking hybrid vehicles. Logically, as confidence in electric vehicles builds up and its technology powers ahead, these toe-dippers are likely to opt for fully electric vehicles by the end of this decade.
The Bottom Line on Electric Car Financing
Especially for drivers planning long journeys, the availability of EV charging stations must always be borne in mind. It´s also another factor to consider for electric car financing. Convenience is another major factor, as around 80% of Canadian consumers would prefer to charge their electric vehicles at home overnight.
There's more good news on the technology front too: research is moving ahead fast on high-speed charging cables. The latest invention slashes full-charge times down to just five minutes, roughly the same as fuelling up with gasoline.
All this progress is going to loosen the gas-price shackles on family budgets. This will leave more income available each month for paying off electric car financing on bigger vehicles. However, electric vehicle prices tend to drop as competition increases. Additionally,   the second-hand EV market is opening up to low-interest auto loans. That's a win for drivers, a win for the economy, and a win for our planet!
Looking For Quick & Easy Financing?
We know how to find the best vehicle for your situation, and have you leave the lot with a smile on your face.
Apply now!