Vehicle Financing for Canadians in 2022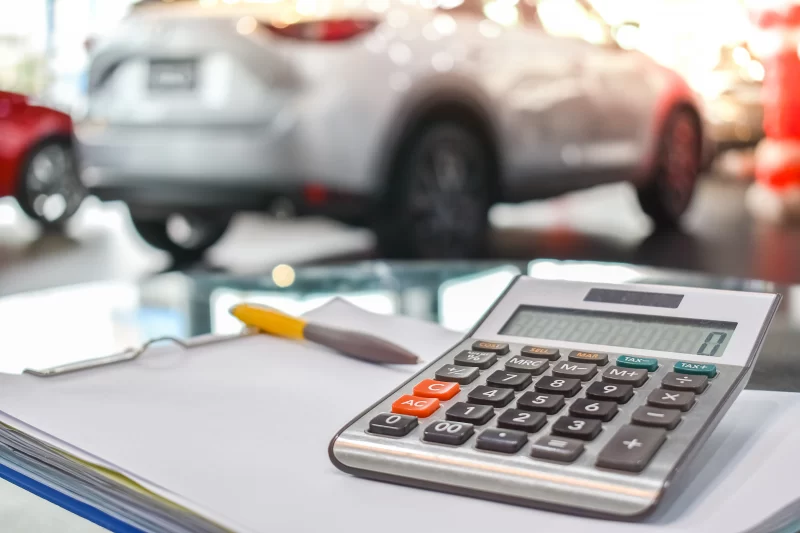 Like Bob Dylan sang more than fifty years ago, the times they are a changin'. And for Canadians dreaming about a new ride, these changing times are opening up unique opportunities. With fewer ways of spending their money, consumers are looking at vehicles as an investment option that boosts family fun, particularly as other entertainment options are still limited.
In counterpart, automakers and dealers are eager to offload their stock, making every effort to attract buyers. That's a match made in heaven, with both sides eager to reach a deal.  So as 2022 gears up for business, there's a slew of great vehicle financing deals being offered through auto-makers and dealerships. So let your fingers do the walking and check out some of these once-in-at-lifetime bargains.
Seize the Day
Ford is reaching out to prospective auto buyers seeking favourable financing. Many of its models carry a $5,000 delivery allowance, with cash bonuses of up to $1,500, depending on models. At interest rates as low as 2.99%, buyers can extend financing for up to 72 months, with plenty of time to pay off debts at lower monthly instalments.
General Motors has some very inviting vehicle financing incentives for buyers tempted by glossy new vehicles in its dealerships. At amazingly low interest rates of 0% to 0.99%, drivers with tighter budgets can extend their loan terms to 84 months. This means that payments on even the more upmarket trims barely make a dent in monthly budgets
Honda is offering interest rates of 0% to 2.99%, depending on models and credit ratings. Although the longest loan or lease term is a relatively short 36 months, this ensures lower vehicle prices, with cash bonuses of up to $750 on some vehicles.
Stellantis offers a string of incentives for buyers looking at new or used Chrysler, Dodge, Jeep and RAM vehicles. For some models – like the Pacifica hybrid minivan – financing costs are slashed to 0%. The prospects are even better for cash buyers, with up $5000 off floor prices. Better still, the cash incentives offered by RAM total up to almost $9,000.
Toyota is offering vehicle financing rates between 0.49% and 1.49%, depending on credit profiles. Buyers opting to pay cash may be able to save up to $2,000 on floor prices, through incentives offered by some dealerships. Another financially-savvy option is leasing, with up to $500 in lease assist as a down payment, and rates that start at an inviting 0.49%.
Shopping Around for the Best Deal
Although vehicle financing through dealerships probably requires the least amount of effort from buyers, there's no guarantee that a dealer is offering the best rates. That's why it's important to get a written list of the specific bonuses, and advantages offered on a specific vehicle. These may range from intangible benefits (like an extended warranty) to several thousand dollars in cash incentives.
The next step is to check out other sources of financing, both traditional and virtual. These include bricks-and-mortar banks and credit unions, as well as specialised on-line car loan firms that offer pre-approval, for faster purchases.
Looking at the Big Picture
Smart buyers are weighing the advantages of buying a new (and thus more expensive) vehicle, but with largely hassle-free driving for the next few years under warranties. The alternative is a lower-cost used vehicle, but with running costs that may well increase, and less reliability.
When making this decision, smart buyers also factor in many other aspects, like the incentives offered on new and second-hand vehicles, as well as interest rates, insurance, licensing fees, and upkeep. A lower floor price is not necessarily the best deal, especially for vehicles and more than a year or so old.
Don't Miss Out
With every indication that the global economy is roaring back into action, opportunities like this may well be short-lived. So seize the day, as you don't want to be kicking yourself a year or so down the line, for missing out on this once-off chance to upgrade your ride.
Golden Rules for Vehicle Financing
No matter how tempting that red convertible may be, there are three questions to ask yourself when financing your ride:
Is it safe?
Is it practical?
Is it affordable?
If you can answer YES to all these questions, then it's time to shop around for the best deal in auto loans.
Looking For Quick & Easy Financing?
We know how to find the best vehicle for your situation, and have you leave the lot with a smile on your face.
Apply now!