What Vehicle Features Do Canadians Really Want?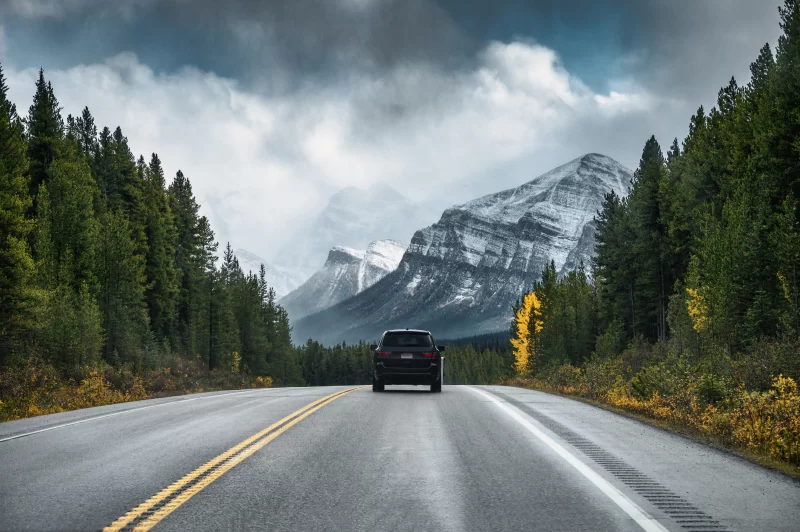 For Canadians, vehicle features are much more than just a matter of comfort  while traveling from A to B. Although the reasons steering their choices vary from safety to status, there's a common denominator that underpins almost all first vehicle purchases in Canada: affordability.
Report on Why Canadians Buy Cars 
Last year, a joint survey conducted by the Angus Reid Group and AutoTrader (Canada's largest online vehicles marketplace) sought a better understanding of consumer priorities and perceptions in the automotive sector. Its subjects were more than 1000 Canadians who had either bought a car during the previous 24 months or intended to buy one over the next two years.
A striking fact was that 77% of the survey respondents rated price as one of the major factors steering their decisions. This focus on finance may be rooted in memories of first car purchases, when many youngsters are still trying to juggle their budgets. This is why most vehicles have long been a favourite with first-time buyers.
Vehicle Features Preferences Shift Over Time
However, affordability is an attribute that becomes less important, as careers progress and incomes rise over time. Once firmly parked in the vehicle owner segment, many people are eager to upgrade, assigning higher value to marques and logos that flag them as successful.
Other major vehicle features that shape subsequent car purchases include family requirements (safety features rate and top priority), and free-time interests (towing power, four-wheel-drive, room for all the sports gear). Bringing up the rear, monthly running costs and environmental aspects are of less interest.
Longer Terms for Lighter Monthly Repayments 
Very few people breeze into a dealership and slap down the cash for their new wheels. Instead, most buyers check out their losing and financing options.
For many Canadians, shortlisting their next vehicle often means seeing what fits into their monthly budgets, often with little attention to loan terms and sticker prices. Thanks to extraordinary long loan repayment periods, ambitious buyers can pin down their dream drives for just a few hundred dollars a month.
The catch? Loan terms that can extend over 96 months. On paper, that's just another figure – but things can change dramatically during the course of eight years. Unemployment and illness, divorce and babies are common real-life hurdles that often have drastic effects on family incomes.
These ultra-long loan terms are relatively new, with new vehicle loans usually granted for 48 or perhaps 60 months during the first decade of this millennium. However, when the 2009 – 2011 credit crunch undermined the feasibility of leasing agreements. the auto industry was left reeling. Desperate to get inventory of the floor, dealers swiftly turned to financing structures stretching over six, seven and then eight years, bringing monthly repayments down to acceptable levels for consumers.
Lease or Loan?
For drivers who enjoy a getting new car every few years, leasing is still the best option. Although this option effectively binds buyers into paybacks that stretch endlessly into the future, it still offers many advantages.
wider choice of vehicles;
no resale hassles;
lower down payment;
lower monthly fees;
lower repair costs;
lease-end purchase option.
Other drivers want to own their vehicle outright, once the loan has been paid off. As Canadians shift from traditional family sedans to higher-priced crossovers and sport utility vehicles, longer financial terms are keeping monthly payments at affordable levels, even for top-of-the-line models.
Benefits of Financing 
no constraints on mileage;
prompt payments build up good credit scores;
set number of payments, freeing up money for other things;
even a partially paid-off vehicle can be traded in for a new(er) model;
 a paid-off vehicle is a personal asset that can serve as collateral.
Takeaways
Despite parts supply bottlenecks and lean showroom inventories with limited options, Canadians are still crazy about cars – particularly SUVs and CUVs. Unwilling to wait months for new models, many drivers are opting for second-hand upgrades with desirable  vehicle features. But regardless of whether their wheels are brand-new all just new-to-them, there's no doubt that Canadians will keep on truckin' through the pandemic.
Looking For Quick & Easy Financing?
We know how to find the best vehicle for your situation, and have you leave the lot with a smile on your face.
Apply now!