Why You Should Get a Car Now: Cars in a Post-Pandemic World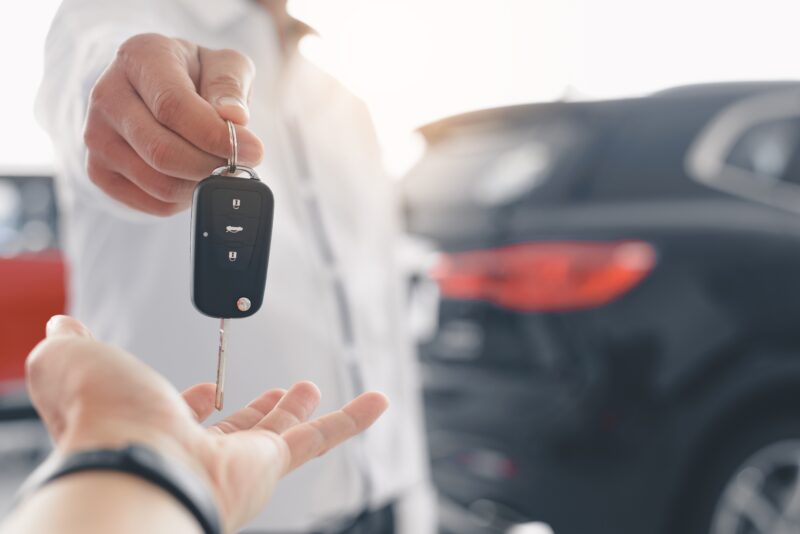 There is no doubt that the pandemic has changed the way things were,  which is why you should get a car now. That's  because things will never be the same again. Trying to sell anything now requires more creativity than before. Being that people can't leave their houses to come over to a car dealership to pick a car and test drive it, this required dealers to innovate if they ever dream of making a sale. The truth is, as much as buying a car has changed, selling it has changed also.
It's no news that the pandemic affected all businesses, both online and offline. However, the most affected businesses are offline. Having to go to the office, eat at restaurants etc. was not an option. Imagine what it would be like for businesses like automobiles who need buyers to come over to their place? Now that the lockdown has been eased, it is a smart move to get a car of your own now. Surprised? Don't be. We will give you reason for this but first, let's clarify some of the questions you might have.
Common questions buyers ask
Are dealers rushing to sell out old models : Absolutely not. There is no way dealers will have new car models for sale since we had two months downtime. There was no unnecessary movement except for necessities. Moreover, there would be no production whatsoever then too.
Are discounts increased :Â Discounts are down for dealers to preserve profits. However, discounts are mostly up yearly, which is why you should get a car now.
Which places are car deals showing up:Â Incentives which used to be a way to prop up sales is now being used strategically and mostly for weak spots. However, some dealers are still raising car incentives than the rest.
Can I get a good deal on used cars:Â If you look hard enough, yes. However, be cautious as dealers are trying to stay one step ahead. They are trying to replenish supply for popular used cars which means that prices for those vehicles will start to increase. This is because most cost conscious people are opting out of buying new cars. The demand on used cars is presently strong due to new car inventories being down.
Is it possible to get a great car deal on a loan: Due to the financial situation of the economy leaving some people handicap, it's possible to get a great deal on a loan if you could before.
Reasons Why You Should Get a Car Now
Lower payments: To give buyers more confidence at a time when the economic situation is uncertain, dealers are coming up with special offers of all sorts. This is done by offering lower monthly payments or zero interest rates. Also, they are stretching loan terms beyond the usual 36 – 60 days. Whatever you do, know that you could end up paying more depending on the annual rate. And believe me, you don't want be indebted on a car that is worth less than the rest of your loan.
More time for proper research: With more time on your hands than you know what to do with, put that time into your car hunting. Take initiative by identifying your preferred car model, and come to a price or lease deal via phone or email. Shy people or introverts can get a confidence boost from dealing over the phone or email. Asides this, you maximize social distancing. Even if you don't have a price in mind, your preferred car model would go a long way. Start your research by listing your criteria's and looking for cars that fit them. Once you find cars that match, schedule a test drive. Then when you are satisfied with a particular car, make payment.
Virtual purchase: You don't need to leave the comfort of your home before buying a car now. Before, you had to visit the dealership, poke around inside the car, see different color choices etc. Today however, a salesman will do all that for you via facetime. If you request for a home deliver, you will likely get the question, "what's your address?"
Steps to getting a good car deal now
Having shown you reasons to get a car now, I think it's of importance to show you how to get a good car deal. Follow the tips below:
Make your research: As previously said, taking time to do proper research will make you purchase a car of your liking. One thing you should never do is enter a dealership cold or hope things work out well. Whenever you do this especially when it comes to cars, you end up not liking what you bought. The reason for this vary from a friendly salesman to emotions for a car as opposed to facts. Remember that when buying something, high emotions equals low intelligence.
Make the purchase online: Again, dealing online will make you buy based on facts and criteria set by you rather than emotions. You will less likely be swayed by sweet talks, charming face or charismatic salesman. One way to go about this is to get the quote that benefits the dealership and work your way from there. Moreover, purchasing online gives the benefit of dealing with three to four car dealers at the same time. So take the time to check out different dealers and see who can give you what you want. Do this before ever going in or asking for a test drive.
You either have a great deal or the latest thing: You should remember that car dealers are under no obligation to anybody. They don't get questioned by the government or superior body on why their prices are high. Their prices are based on what they feel it should be.
Ask for extras: Get dealers to sweeten deals before settling on the final price. Sweeteners include incentives like free oil changes, free car cover, insurance packages, extended warranties etc. You could also get them to completely disinfect the car and deliver it to your home for free.
Purchase end of the model year: If you are asked to spot the difference between a 2018 and 2019 Volvo sedan, you will find it difficult. Most of these cars have imperceptible differences. And the sweet thing about them is that, dealers are often looking to get rid of the older ones to make room for the new ones. That's the reason for temptingly low prices on older models.
Uncommon tips that work
Time wisely: The attention salesmen give to you on a weekday morning or afternoon is always personalized. They treat you like the crème of the crop. You even get a longer test drive compared to when you go during after-hours or busy weekends. Think about it! Only a CEO or someone who is financially okay can be out of his office at those times. Another time to go is during Black Fridays or the week following Christmas. To hit their monthly or yearly goals, dealers will often agree to a deal during these times.
Move away from the obvious: Often, a particular model of a brand gets all the hype when it is new. However, you can get great deals by taking your focus off of it – and putting it on a lesser known variant. Knowing trim levels and variants of a car that will be common in your area is also a great idea – you can use this knowledge to choose something else and still get a great deal.
Know your legally owed fees and those that are not: Apart from your vehicle's registration fees, documentation fees, states and local tax – all else is and can be negotiated. Things such as Market adjustment fees and D&H (dealer prep), are solely the dealer's discretion. This leaves them open for debate. Have a good price for insurance packages (tires, wheels etc.) as those are life savers.
Pre-approval is necessary: Pre-approved financing gives a dealer a take it or leave it bargain – this makes the dealer get creative to hit the benchmark. You will definitely find a better deal with this if you give a dealer the opportunity.
Conclusion
Getting the best deal is more of a feeling. Your car choice should always make you excited to drive – that is how you feel you got the best deal.
Would you love to have someone who is an expert at spotting great deals? What about someone who can take care of the negotiating part of the deals? If yes, then our experts at Hayden will love to help you get what you want. With over 1,000 satisfied clients and counting, we will work alongside you – guiding you from the dealership, test drive and making the purchase. Fill in the form below and we will reach out to you.
Looking For Quick & Easy Financing?
We know how to find the best vehicle for your situation, and have you leave the lot with a smile on your face.
Apply now!