How to Help Kids Buy Their First Cars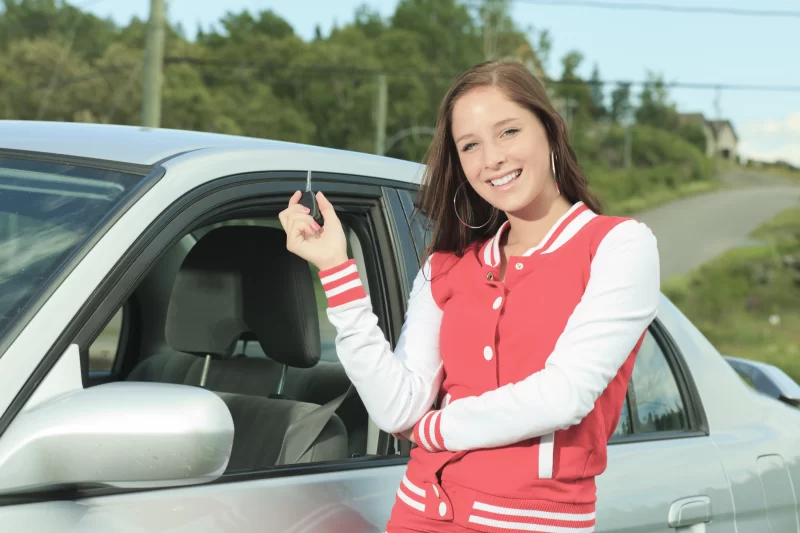 A major step into adulthood, getting their first car is a rite of passage for many Canadian youngsters. For parents eager to help kids buy their first cars, it's time to show how much they love and trust their offspring.  Clearly, t best way to do this is by steering them through this major purchase, preferably at a trustworthy dealership in the Eastern Provinces.
Dreams Come True when Parents Help Kids Buy their First Cars
Having ushered many families through this exciting process during the past thirty years, Hayden Agencies explains that there are basically two ways of handling these transactions:
a parent can purchase a vehicle in their own name, with just-in-case written authorisation for the child to drive it, while the parent remains responsible for registration, licensing, and loan repayments; or
a parent can co-sign for a loan taken out by their child, who is named as the owner and is legally liable for paying back the loan and all other vehicle ownership responsibilities.
The first option is often preferred by families with a couple of kids still at home. This ensures easy access to a vehicle that is basically just extra wheels for the entire household.
Upside: simply adding an extra vehicle to the family structure means that it slots smoothly into routines that are already in place for repayments, insurance, taxes, and maintenance.
The second option is frequently favoured by parents whose child is leaving the nest (often going to college or taking a job in a new town). In this scenario, a young borrower benefits from a good parental credit score, helping them qualify for a larger loan than they might have been able to take out by themselves.
Downside: if the child misses a payment, the parent becomes liable, just like any other co-signed loan.  Failure to cover such debts will undermine the credit scores of both of them.
What about Insurance?
If you remain the primary owner of the vehicle as the parent, then you are responsible for ensuring it. In fact, your child should be insured under your policy, and will not need separate coverage (although a letter of authorisation in the glove box is always useful in case of emergencies). However, if you plan to let young drivers use this car almost exclusively, you should notify your insurance company, as coverage conditions may vary. If you co-sign an auto financing agreement, then the borrower (your child) is responsible for taking out their own insurance on the vehicle, as well as registration, tax, and licensing. Wading through this tangled documentation is a great chance to show youngsters that automobile ownership isn't all glamour and glossy paintwork; it's also boring, time-consuming, and expensive.
Remember: younger buyers may need parental endorsements on their auto loans, and should include a condition in these contracts that they are conditional on finding affordable insurance.
Do I Need an Extended Warranty for My Child's Car?
A good used car can be a safe and reliable choice for a young driver. With  kinks ironed out already, plus lower premiums and fees, young buyers get significantly better value for money.  By choosing carefully, they can also score more features and slower depreciation.
However, inexperienced drivers may be harder on a car than their more prudent parents. This is where getting an extended warranty could be a smart move, saving money on repairs over the years ahead.
Where Can My Child Find Reasonable Auto Financing?
As most youngsters earn very little, their financing options can be limited. Added to this are parental concerns about safety, so these newcomers to the world of driving need special attention. That's why Hayden Agencies offers a range of flexible auto loans that can be tailored to meet their needs. Check out our auto financing conditions here.
Takeaway
Helping  kids buy their first cars is a bittersweet dream come true for many parents. A giant stride towards personal independence, it's also a major step away from the safety of home.
Looking For Quick & Easy Financing?
We know how to find the best vehicle for your situation, and have you leave the lot with a smile on your face.
Apply now!